Welcome to City Hill Hotel
Our hotel is conveniently located in close proximity to the diplomatic offices and just 10 km from the Bujumbura International Airport, making it the perfect choice for both business and leisure travelers.
City Hill Hotel Amenities
We understand that comfort and convenience are of utmost importance, which is why we have designed our hotel with your needs in mind. We strive to ensure that you have everything you need for a comfortable and productive stay.
Included in all rooms rate
Wake Up to a Delicious Breakfast
Included in all rooms rate
Stay Active and Refreshed at City Hill Hotel's Gym
Sip and Savor
served in a stylish and sophisticated setting
Host Your Next Seminar
equipped with state-of-the-art technology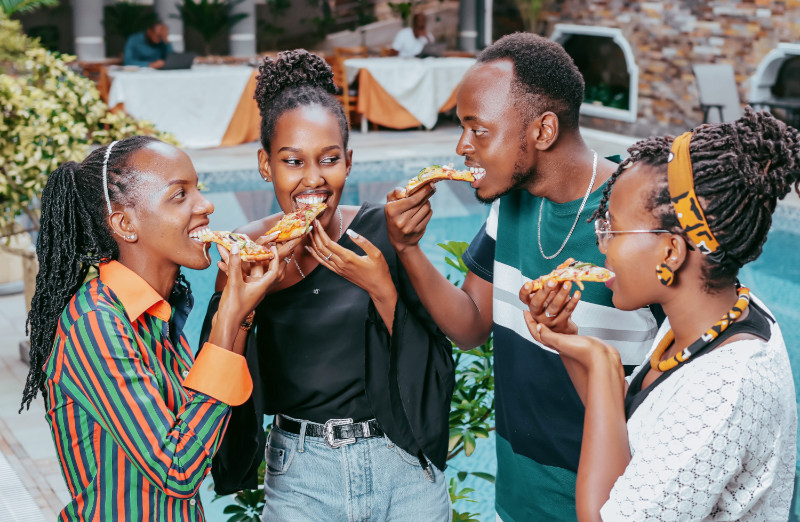 Indulge in the Best Pizza
featuring delectable toppings and mouthwatering flavors
Offers and Events
Looking for a place to unwind and enjoy some delicious food? City Hill Hotel has got you covered! With our exciting offers and events, we make sure that you always have a reason to celebrate.
"Luxury"
"City Hill Hotel offers a luxurious and comfortable stay with top-notch amenities and outstanding service"
"Friendly Staff"
"The staff were very friendly and helpful. Meals were tasty and affordable and the Wifi worked well too."
"Friendly Service"
"Our time at City Hill hotel was made pleasant by excellent and friendly service."